It's heartbreaking and sad, but it's a fact! Not all relationships end up at the chapel and some end up with lots of fighting. Is your ex bearing a grudge against you? Did he slam the door or verbally threatened you that you'll be talking again soon? Nobody likes such situations but there is not much you can do apart from ensuring your own peace of mind. So, it's not a matter of whether he threw some threats at you, but rather what you did with your door locks! Who can ever be sure of other people's intentions? We all think we know the people beside us and then something happens and we simply wonder how calm we never saw it coming! Things are not always threating, but wouldn't key change make you sleep better at nights?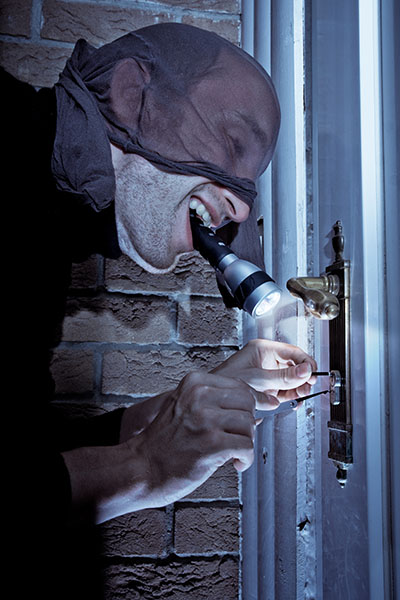 Mutual or not, break-ups are break-ups
Some break-ups are mutual or end up in a friendly way! Then, you realize that she keeps coming back to get the red sweater she (accidentally) left behind and you say that's okay. A few days later you find her snooping through your things and she makes excuses that she had left her usb around. Who likes their privacy violated? There is a reason why all security door locks can be rekeyed. Such things are not important only when the keys are stolen, but also when other people have the keys of your house. Break-ups easily lead to sobbing moments between you and her, but this should be under mutual agreement.
Finding her or him inside your house, it's the last thing you want. Not only will you get scared, but you might have a hard time explaining why you are in the company of someone else. Ex-boyfriends & girlfriends are not enemies until they become ones. The first thing you should do once this door is shut (by the ex) is to do some security changes. Don't leave any entry point without changing the locks and keys. You don't actually have to have the locks replaced – unless they are damaged and should have been replaced a long time ago anyway.
Lock rekey will do! By changing the configuration of the lock and, thus, using a new key to open and lock the door, you have nothing to worry about your security. She might be knocking on the door all she wants, but it will be your choice to let her in or not. Any other situation, it is simple kind of break-in and you shouldn't allow such things to upset you even if you are under the impression that no harm is done.